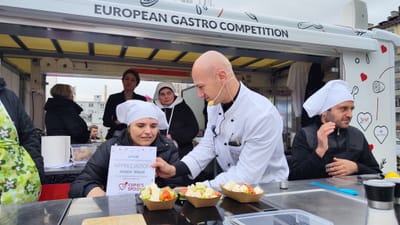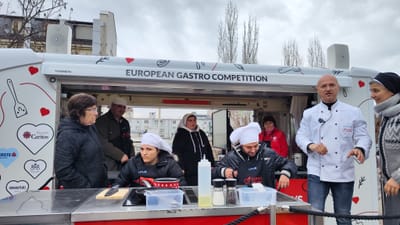 Cupid's Spoon started in 2021 as gastro competition for persons with disabilities in Croatia. It was launched as a project of UNUO – Association of the most sensitive in training, a non-profit organization founded in 2009 by Mr. Vedran Habel, whose idea was to provide culinary training and education to persons with disabilities and children without adequate parental care. The aim of education was not only to improve their chances on the labour market, but also to give them visibility and equal position in the society. As it proved along the way, it also gave them more confidence and self-esteem when deciding to start an independent life.

Since Cupid's Spoon Croatia 2021 and 2022 proved to be a huge success, Vedran and his team decided to lift the bar and make Cupid's Spoon a pan-European project. They wanted to include disabled persons from all over Europe, not just from Croatia. Also, the intention was to Make Cupid's Spoon a traditional event that would take place every year, so more people would get a chance to participate.

Thus, Cupid's Spoon Europe was born. The plan is to visit all 27 EU member states' capital cities in 27 weeks (between February and August this year), to organize national competitions in each capital and eventualli to invite the best 54 candidates (2 from each country) to semi-final and final competition in Zagreb (Croatia) in September. With support from project friends and partners, gastro-truck adapted for persons with disabilities was ready by beginning of February and Cupid's Spoon odyssey was set to launch.